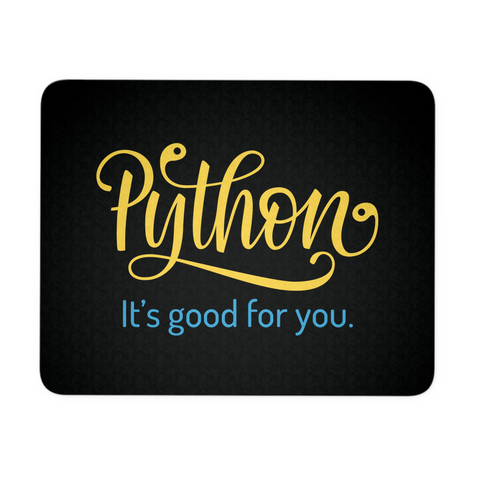 This mouse pad is just perfect to impress your coworkers and provides a comfy rest for your hand while coding and mousing around (unless you're using Vim, then you don't need a mouse).
The mouse pad features a unique hand-lettering design with a Python dictionary expression. The design uses the colors of the official Python logo, that's the crazy secret twist we put on this mouse pad for ya! (Also the dark color scheme is going to keep your eyes at ease during those long nighttime coding sessions!)

Profess your love for Python and scream it from the rooftops! It is truly the best programming language out there.

Mouse Pad Specs:
9.25 "x 7.75"
Thickness: 1/4"
Made of super durable neoprene
Pad has of a soft rubber backing with a polyester top
Customers Who Bought This Product Also Purchased:
---